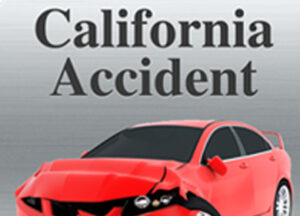 The Law Offices of Norman Gregory Fernandez & Associates is proud to introduce our new California Accident App ™ for the iPhone, iPod, and iPad, and for Android Phones Tablets, and devices.Best of all it is FREE for all users worldwide.
Our California Accident App™ is available on Apple iTunes by Clicking Here, and on the new Google Play Market (replacement for the Android Marketplace) by Clicking Here.
We developed this mobile application to assist all California drivers in the event that should be in a car, motorcycle, truck, or other motor vehicle accident.
We highly recommend that all of our clients install this app on their smart phones and tablets as a way immediately call us, call a taxi, or to transmit accident information to us.
Whether you are a client or not this is a must-have application in case you were in an accident anywhere in California.
The California Accident App can also be used in Slip and Falls, and other California Personal Injury cases.
Here is a description of the California Accident App™ right from iTunes and Google:
Why download the California Accident App?
The California Accident Application is one of those things you don't think you will ever need, until you do. And when you do, you'll be glad you took a few seconds to download it. the California Accident App provides straightforward to-do's, fact and evidence gathering tools to ensure you or your loved one are informed and protected when moving vehicle accidents happen. None of us like to think about it, but car accidents do happen.
Some of the app features include:
– Quick call emergency numbers
– Capture and record accident information
– Find our office location
– Record your proof of insurance
– Track and record injury-related expenses
Please note – use of this application does not constitute an attorney-client relationship.
This app was developed by The Law Offices of Norman Gregory Fernandez & Associates, a premier California Personal Injury Law Firm located at http://thepersonalinjury.com
Here are some screen shots,: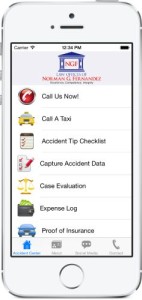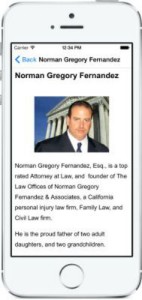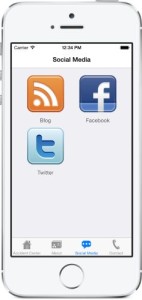 Accident App™ features:
Camera, video recorder and text notepad provide all you will need to record all of the pertinent data about any moving vehicle accident.
Invaluable FAQ section containing important information about the appropriate procedures to prepare for and handle any moving vehicle accident.
Time saving forms to clearly collect accident information from the other parties (drivers, witnesses, passengers etc.)
Automatic GPS locator which aides in recording critical accident facts like traffic patterns and driving conditions.
Emergency Services Locator.
Here are the QR Codes to help you find our California Accident App easier: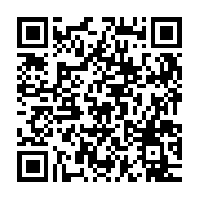 Go ahead and install the California Accident App™ on your mobile device now, and hopefully you will never need to use it. However, if you do, remember the logo and use it.
If you have an accident you may submit your case and evidence to us directly from the application.
We also suggest that you either call us from the California Accident App™ or at 800-816-1529 x.1 in case anything has or does happen.